Navajo Outline style Rugs
There are two basic types of Outline rugs. The Teec Nos Pos outline generally has a gray background. The Red Mesa Outline has a red background. They are named for the Trading posts from whose area they originated. The main pattern is a series of zigzags of different colors. These zigzags are then outlined with a thin layer of a contrasting color. It is also common for this style to have the decorated outer border typical of a Teec Nos Pos.
Also see our Germantown and Storm Pattern Navajo rugs for sale
1
Outline Navajo rug by Navajo weaver Bernice Toledo
2
Outline style Navajo Rug by Navajo weaver Cecelia Dee; 33" x 44"
3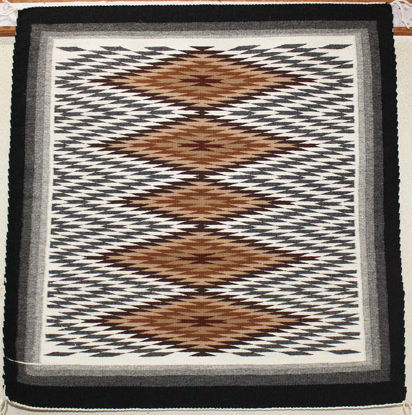 Outline Navajo rug by Navajo weaver Pearline Benally